DOT ensures our Nation has the safest, most efficient and modern transportation system in the world, which improves the quality of life for all American people and communities, from rural to urban, and increases the productivity and competitiveness of American workers and businesses. DOT seeks to achieve this mission is through four strategic goals: safety, infrastructure, innovation, and accountability. DOT's Infrastructure Permitting Improvement Center (IPIC) advances reforms to expedite environmental review and permitting of major infrastructure projects, while improving environmental and community outcomes and increasing interagency coordination. IPIC seeks to remove barriers to efficient and effective project permitting and environmental review, support formulation of environmental solutions for multimodal, complex, or otherwise challenging projects, and promote and share best practices across DOT to improve consistency and effectiveness in project delivery.
Website:
www.transportation.gov/PermittingImprovementCenter
Permit Contact Information:
Infrastructure Permitting Improvement Center (IPIC)
1200 New Jersey Ave., SE
Washington, DC 20590
April Marchese, Director, april.marchese@dot.gov
Colleen Vaughn, Permitting Dashboard Administrator, colleen.vaughn@dot.gov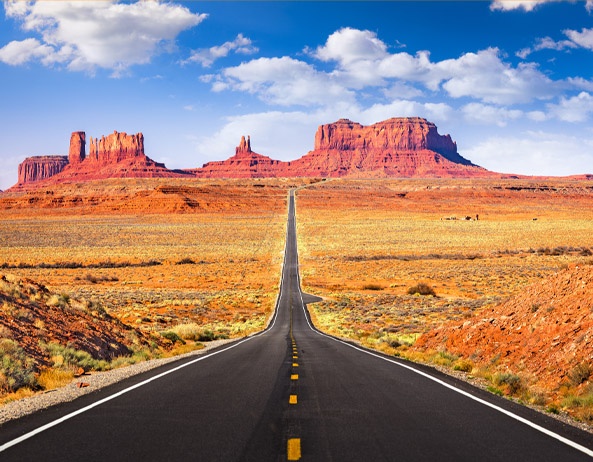 Federal Highway Administration (FHWA)
FHWA, through its Federal Lands and Tribal Transportation Programs, administers funding, develops and delivers construction projects, and provides transportation planning, engineering, and other professional services to Federal Land Management Agencies and Tribal Nations, to improve transportation on high-priority roads, bridges, trails, and transit systems that support safe, seamless, and multimodal transportation access to, from, and within Federal and Tribal Lands.  FHWA also provides funds for transportation projects owned and controlled by state departments of transportation, and oversees how the monies are spent and how the resulting roadways are maintained and operated.  These operational needs offen involve the use of fiber optics for intelligent transportation systems and other capacity-improving activities.
Website:
https://www.fhwa.dot.gov/utilities
Permit Contact Information:
Julie Johnston – FHWA
Julie.Johnston@dot.gov
https://www.fhwa.dot.gov/utilities