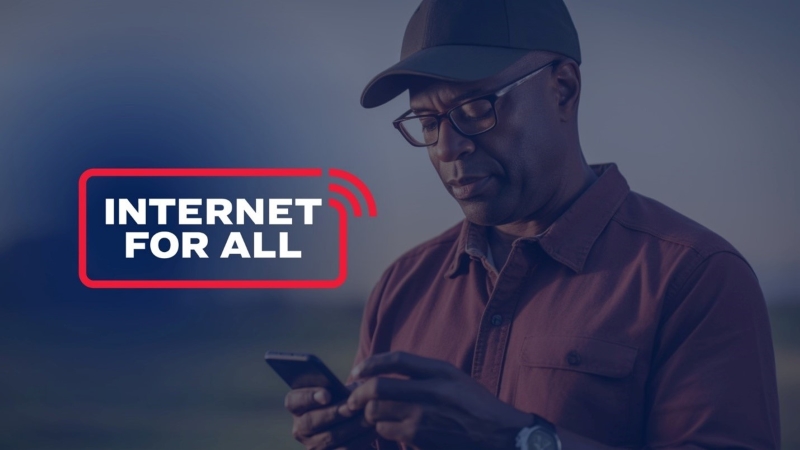 The National Telecommunications and Information Administration (NTIA)'s $2.75 billion Digital Equity Act Programs are critical for communities in need of access to affordable, reliable, high-speed Internet – an essential service in an increasingly digital world.
Recently, NTIA requested input from our stakeholders through a Request for Comment (RFC). We solicited input and feedback from interested stakeholders across the nation, including Tribal entities, as the agency develops Notices of Funding Opportunity for NTIA's Digital Equity Capacity Grant and Digital Equity Competitive Grant Programs pursuant to the Bipartisan Infrastructure Law. We received more than 250 submissions reflecting the voices of more than 400 stakeholders. We specifically sought input from those who are most impacted by our Digital Equity Programs to hear their valuable voices. These comments are posted on Regulations.gov for public access. 
Community engagement is a key piece in achieving digital equity. Ensuring community members have a direct say in shaping the vision is imperative and the feedback received has underscored the need to empower communities to lead their own digital equity agendas.   
NTIA is learning from the communities we aim to serve…
NTIA recognizes and values our stakeholder voices. We heard from a wide variety of community organizations and individuals who provided important input into the design and implementation of NTIA's Digital Equity Programs. NTIA observed common themes throughout the comments you shared with us:   
Accurately defining metrics is critical. Defining metrics is crucial for monitoring and evaluating programs that create impact. NTIA recognizes this importance for developing connected communities and prioritizing digital access to those most impacted by digital inequity – individuals who are members of the Covered Populations. 
It takes a village to achieve digital equity for all. This is a whole-of-nation approach. At NTIA, we prioritize the promotion of collaboration among governments, organizations, and communities on this journey. Together, we can achieve our common goals and make significant progress toward our shared vision of digital equity for all.
Equity must be at the center. By streamlining program requirements, reducing administrative burdens, and accommodating unique needs we can make it easier for everyone to participate and ensure that no one is left behind.
Building a society where every individual can thrive. Digital equity initiatives should prioritize including communities in planning and building connections to enhance their quality of life. This intentional approach will lead to better outcomes in digital equity programs.
There is no one-size-fits-all solution. When undertaking projects, it is important to consider the specific needs of the local community and be open to using new and creative methods to meet those needs.
Digital equity progress must also further digital literacy and skills. Digital literacy is essential for achieving digital equity. Each member of a connected community must possess the necessary skills for a digital world.
Adopt a long-term, holistic viewpoint. To achieve lasting impact, digital equity efforts must be adaptable and inclusive. By listening to and working with stakeholders throughout the process, we can create resilient communities that are well-connected.
…and NTIA will continue to learn and grow with you.
The journey toward digital equity is one we must walk together. Your input is important to the success of the program and we are working to incorporate these themes into the NOFO to be released early next year. By uplifting the needs, dreams, and aspirations of our Covered Populations, we can shape an equitable digital future where everyone can thrive.
NTIA invites everyone to join this vital dialogue and share stories, insights, and ideas. Ways to do this include:
Make your voices heard. Visit NTIA's BroadbandUSA website to find out where to provide your comments on your State's Digital Equity Plan and encourage others to share their thoughts on the plans to get your community connected.
Get a seat at the table. Visit the Biden Administration's Internet For All Initiative website to find the names and email addresses of your State Broadband Office and NTIA contacts and reach out to them to get involved in shaping the future of digital equity throughout your State.
Stay connected with us. Sign up for our newsletter, join our upcoming training and webinars, and continue participating in this important exchange.
We appreciate your efforts in supporting our most vulnerable communities and recognize that input is integral to the success of achieving Internet for All. NTIA's Digital Equity Programs offer a promising future filled with hope, dignity, and opportunities. Together, we can achieve digital equity.