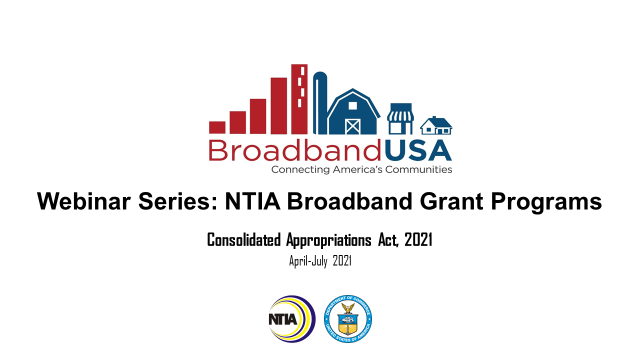 Join NTIA staff on October 20, 2021 to hear more about NTIA's Connecting Minority Communities (CMC) Pilot Program. NTIA staff will cover the following topics:
What are the most common mistakes in preparing a CMC application?

Best practices for developing a sound CMC project narrative and project plan.

NIST grants recap and budget topics of interest.
At the conclusion of this webinar, NTIA staff will host a Q&A session for attendees.